If you haven't already, don't forget to join in our kawaii giveaway hosted at
Hawaii Kawaii
. 2 lucky winners, will be winning these prizes.
The 1st prize will be a super cute
Tenshi Neko Flowergirl Bag
AND
a matching
Tenshi Neko wrist wallet purse
. For those of you that are not famliar with Tenshi Neko, she is a very cute and popular Angel Kitten from Japan (fyi, Tenshi Neko means "angel kitten" in Japanese)!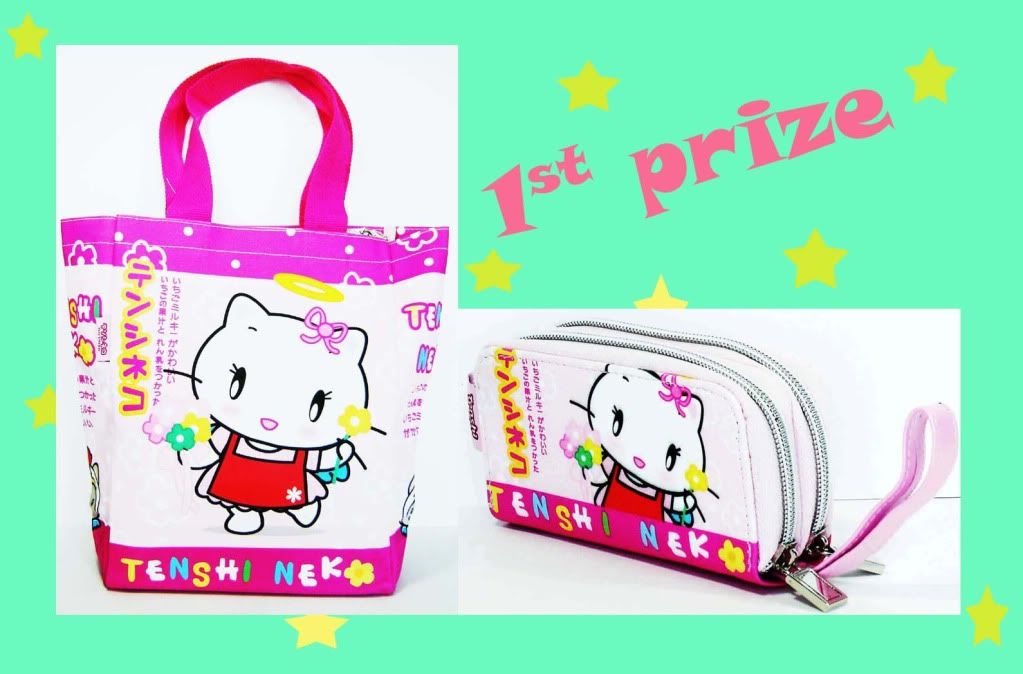 The Tenshi Neko bag is really adorable and also handy to carry around plus the wrist wallet purse will be great to store your accessories or mp3 players!
The 2nd prize giveaway prize is also super kawaii! The winner will receive a set of
twin sticky notes
and
bear letter set
,
cute wooden animal clips
, a pair of
eiffel tower earrings
,
AND
last but not least, a
Mimori strawberry cheesecake pencil case
. Mimori is also another popular and fun character from Japan. If you are a cheesecake lover, this Mimori pencil case will be great for you!
Don't miss out on your chance to win one of these cute prizes!